WHICH BRA STYLES ARE BEST FOR WHAT?
Bras are highly engineered and thoughtfully designed undergarments. They generally take many months to design and fit modify before being put on the market. It is not unusual for a bra design to include as many as 40 fabric, trim and hardware pieces.
Though many bras are beautiful, their design is more about playing a supportive role for your clothing. Knowing your bra size and what bra designs work best for your figure will help you identify the bra styles that best suit your needs. Not all bra styles work on every woman. To help, we've compiled this list of bra styles with remarks about each style's pros and cons.
Bra styles can also have differing cup designs. After you browse through our list of bra styles, check out our list of different cup styles, which are an equally important consideration when selecting a bra.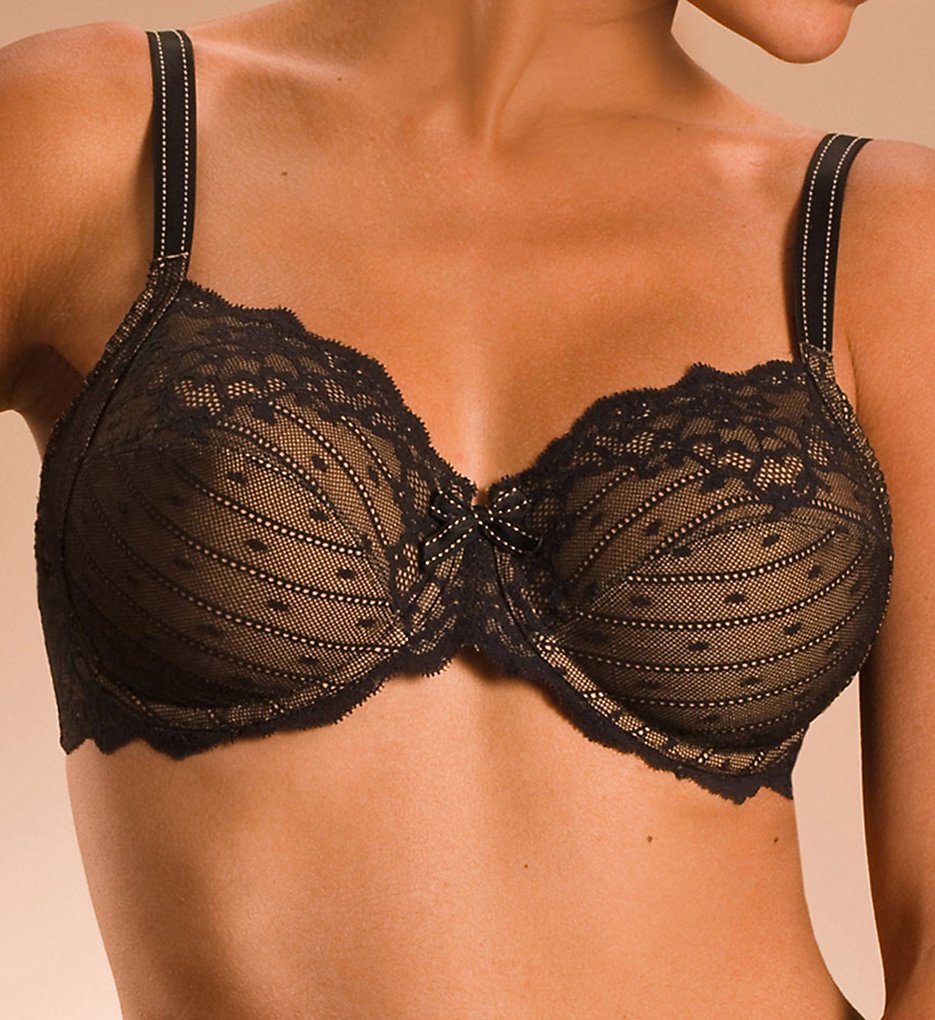 These bras have two or more fabric pieces making up their cup design. Multi-part cup bras are by far the most supportive bra style you can have.
Good for:
Full breasts, pendulous breasts and heavy breasts
Creating more traditional shaping for splayed breasts
Not so good for:
Smaller cup sizes since the seaming that provides breast support is not really needed
In addition to being the most supportive bra style, multi-part cup bras can also be the most attractive because all lace bras must have seaming in their cups in order for the lace to lay properly. The other advantage of a seamed cup bra is that it gives your breasts a beautiful shape and centers your breast tissue.
You can have a 2-part cup, a 3-part cup and even a 4-part cup bra. Most 3- and 4-part cup bras have a vertical side panel on the outside of the cups. This vertical panel helps pull breast tissue out from under your arms and keeps it front and center, giving you a thinner and more youthful silhouette. If you are a D cup or larger, you should seriously look at multi-part cup bras. They will give you great support and flatter your figure.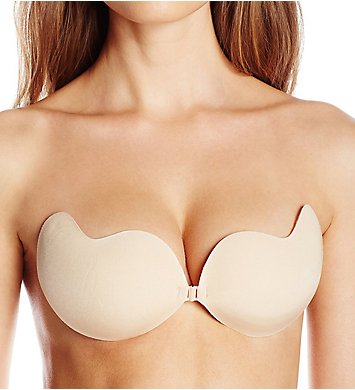 These bras have cups with surgical-quality, reusable adhesive along their insides.
Good for:
When you need some breast coverage and no other bra style works
Adding size to your breasts (applies to styles with added silicone)
Hiding erect nipples
Not so good for:
Those needing breast support
Because adhesive bras have cups made with surgical-quality, reusable adhesive on the insides of the cups, they can be peeled off and worn several times. They don't give support – but they do give shaping and, better yet, they hide your nipples under sheer clothing. Some adhesive bras even come with significant silicone to give additional depth to your breasts. When you find yourself wanting to wear an outfit and no bra seems to work, an adhesive bra can save the day or evening.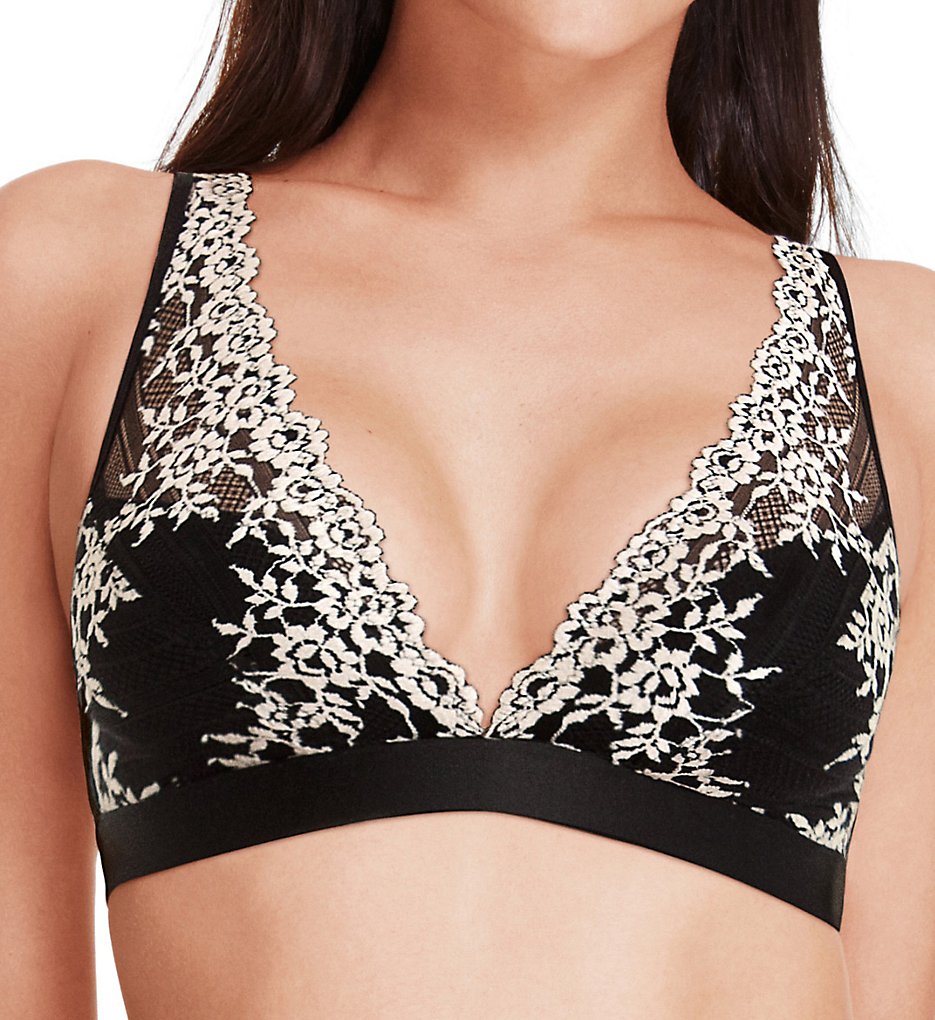 A bralette is an unlined wireless bra that typically doesn't have closures, requiring you to pull them over your head.
Good for:
Leisure and sleeping
Women not wanting much support
Not so good for:
Women wanting support and breast definition
Large-breasted women
Because this bra style provides minimal support, it's best for small-busted women or for sleeping or lounging.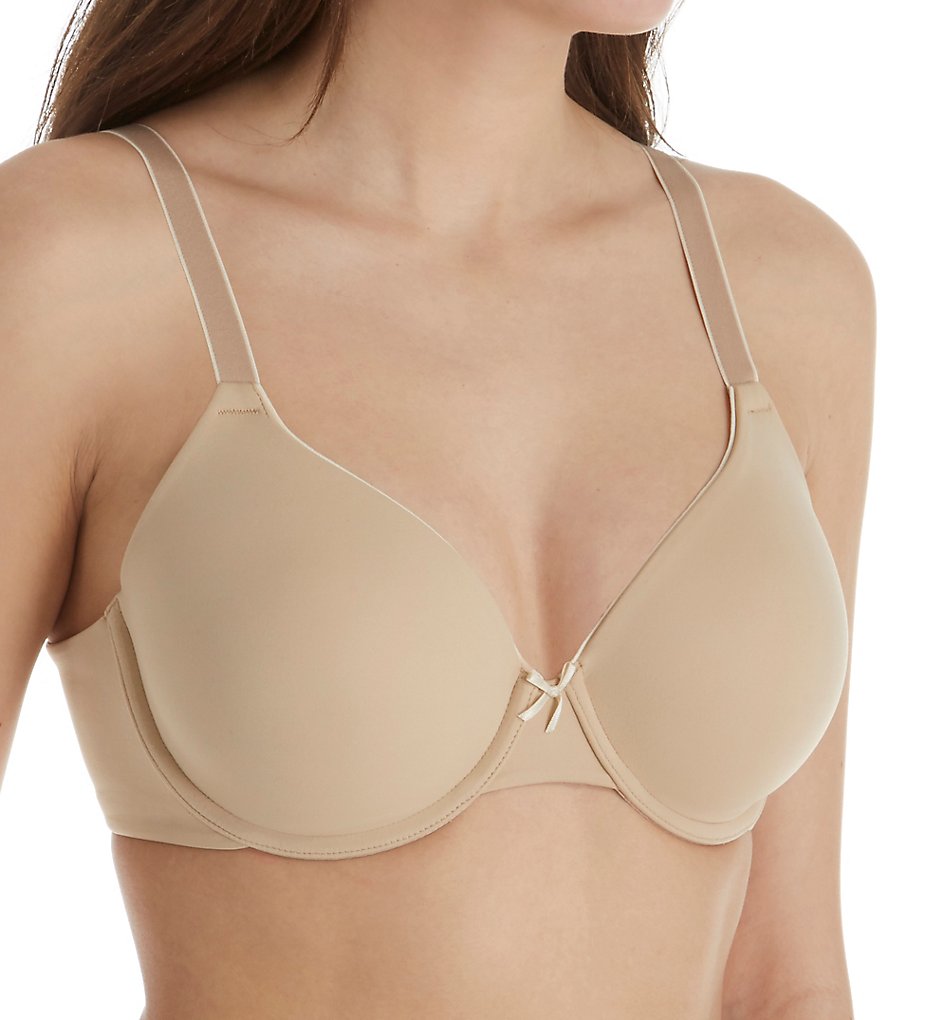 This style features straps that either come off or are detachable on one end so you can rearrange them according to your top. For example, a convertible strap can be one-shoulder, crisscrossed in back, halter, kicked in or strapless.
Good for:
Wearing under unusual/asymmetrical tops
Travel because of versatility
Not so good for:
Those preferring comfort straps or wide straps since this bra style primarily comes with only thin removable straps
Those with heavy or large breasts because they lack some support and have less comfortable straps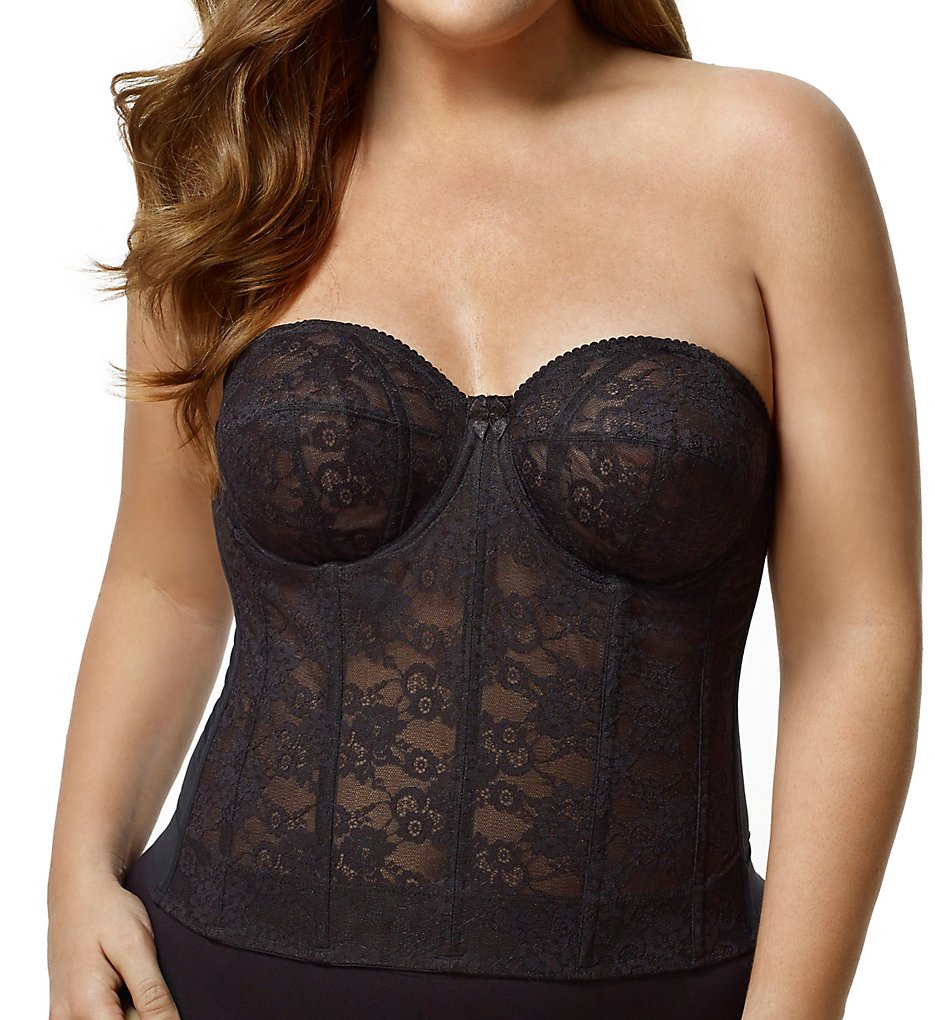 Generally, this style is a longline strapless bra where the bra band can be cinched in by laces or multiple rows of hook and eye closures. They usually have demi cups to show off your upper breast tissue.
Good for:
A strapless solution for full and/or large breasts
Creating mounding and cleavage
Women looking for back support
Not so good for:
Wide-set breasts, since it will probably not create a vertical cleavage line
Short-waisted women, since it could be too long for their torsos
Women with a tummy larger than the band size (it won't fit properly, even in a larger band size)
Women not wanting their spine curvature to look more pronounced
Corsets and bustiers are very structured and form-fitting undergarments extending from the bustline down to the waist or hips. These garments can have boning, garters, removable straps and lavish embellishments. It is not unusual to wear these garments as outerwear. Most close down the back in a long row of hook and eye closures or lacing.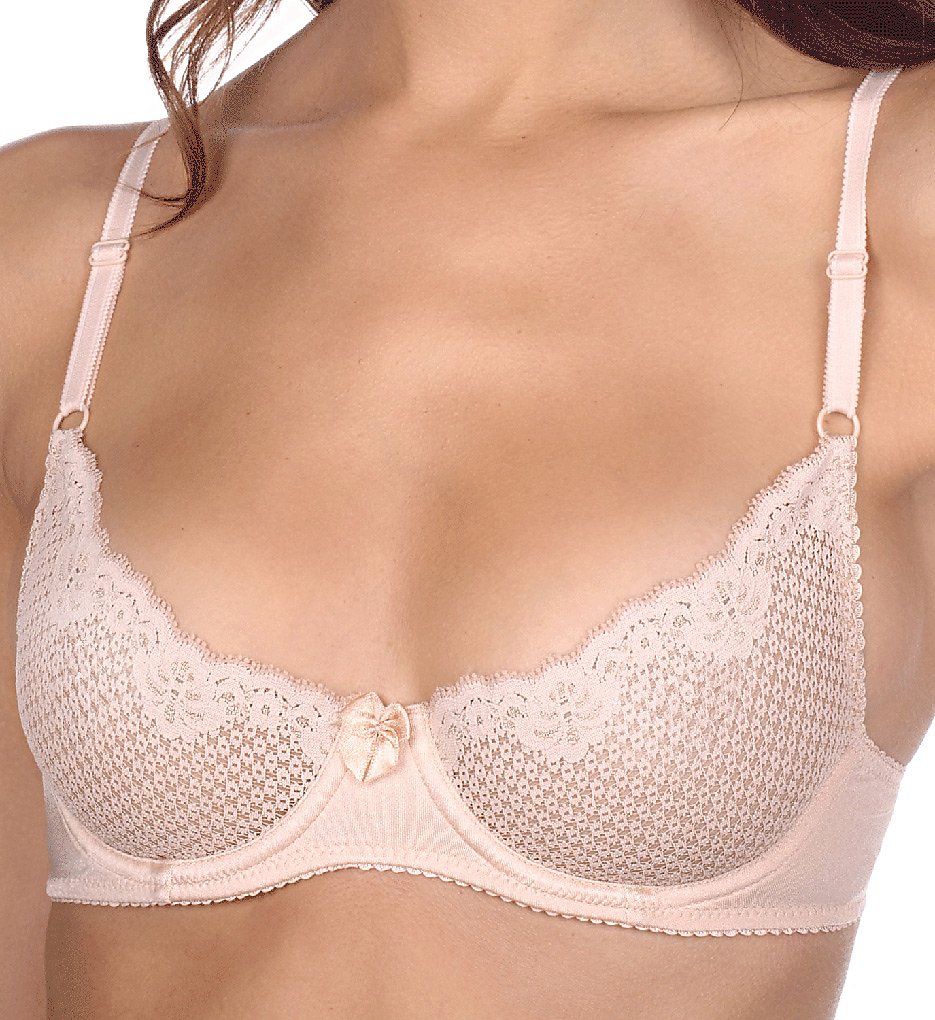 These bras have cups with shorter underwires, less upper-breast coverage, and wide-set straps.
Good for:
Settled and shallow breasts to get some mounding
Petite women with large breasts due to shorter underwires and reduced cup coverage
Women with symmastia due to shorter wires up the center
Not so good for:
Pendulous breasts (will probably not look attractive in this style)
Omega-shaped breasts because they have too much breast tissue
Thin and conical breasts because they will not fill out the cups
Women looking for the same support that a full cup bra gives
Women with large areolas because they could show along the top bra line
Women with sloping shoulders because they will have strap slippage issues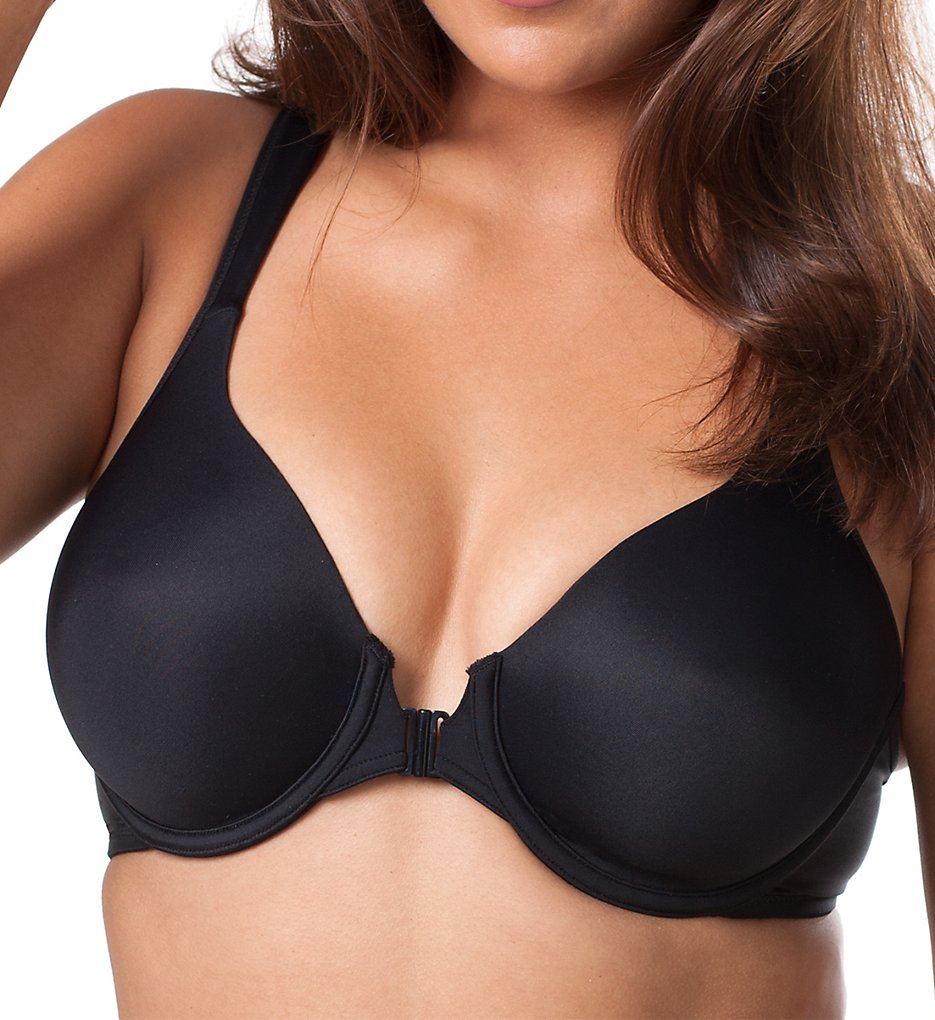 This bra style has a closure in the front instead of the back.
Good for:
Women with limited hand movement, or women who can't get their hands behind their back
A smooth looking back due to no hook and eye bumps
Wide-set breasts due to wider set cups
Not so good for:
Women who are between band sizes or have band size fluctuations because the limited adjustability will make getting a better fit difficult
Women with symmastia, splayed breasts or close set breasts because the center panel is narrow
Women needing a supportive and anchored center panel
Longevity because the band can't be adjusted – so once the band stretches over time, the bra won't fit
Front closure bras are popular with many women because they're easy to put on and take off. However, if you've been shopping for one recently, you've probably discovered that there are very few to be found and for good reason. Front closure bras can be limiting since they have only one non-adjusting clasp at the center front. The bra must fit perfectly because it cannot be adjusted. The center front clasp is not as strong or as supportive as a bra with a center panel. Consequently, the bra cups can shift around thus reducing support. Finally, a front closure bra will not last as long because of its inability to adjust tighter.
Adding to all of this is the fact that front closure bras are the styles about which manufacturers get the most customer complaints. They have the highest return rate and greatest customer dissatisfaction. Rather than making a controversial high return front closure bra, most manufacturers have removed them from their offerings. If you love front closure, just understand that bra manufacturers don't, and this is why they are hard to find.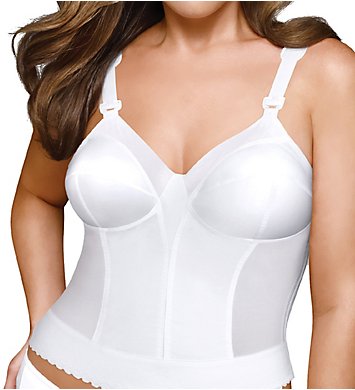 This bra style has a band that extends down to the waist or lower.
Good for:
Adding to breast distribution and thus reducing stress on shoulders and back
Relieving back pain and additional discomfort when standing for long periods
Getting a combination of a bra and shapewear all in one
Women with a columnar body shape
Eliminating bumps from the under bust down
Not so good for:
Short-waisted women because they could find the garment too long for their torsos
Pear- and tomato-shaped bodies because they could have fit issues – the hips will be too tight, or the tummy will be larger than the band size. One option is to go up a band size and down a cup size to get a more generous fit around the torso
Women not wanting their spine curvature to look more pronounced
Longline bras are a fabulous style that seems to have been forgotten by most women. Every woman should have a longline bra in her lingerie wardrobe. Here's a list of reasons why:
Smooth lines - virtually eliminates bumps from the neck down
Better support - distributes the support over a greater amount of your upper body, thus reducing stress to any one area like shoulders or back
Clothes fit better - can reduce you enough around your torso to possibly go down a blouse size
Focused support - the design allows for focused support in specific areas such as your tummy, lower back and shoulder blades
Feel better - makes you look better in your clothes, thus making you feel better about how you look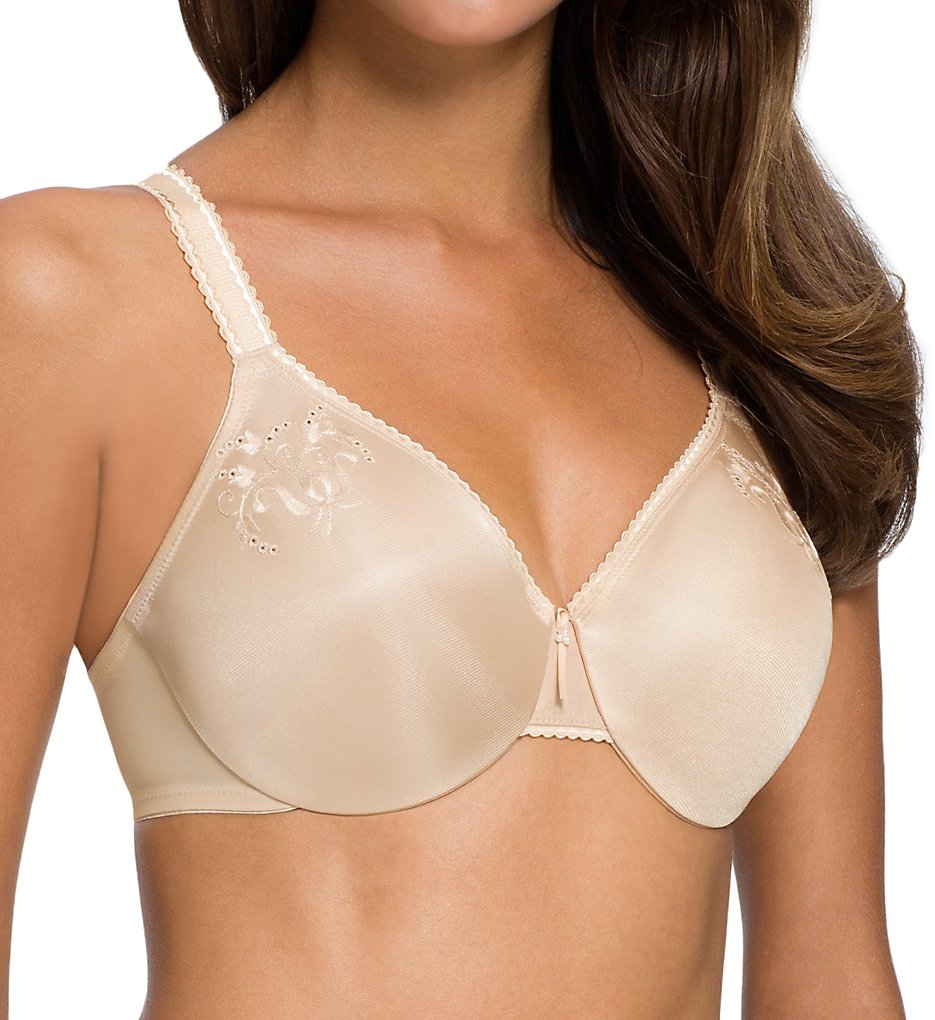 This bra style is designed to reduce the projection of your breasts.
Good for:
Not so good for:
Women wanting to avoid cleavage
Enhancing breast projection
Cup sizes larger than a G (not available in these sizes)
Those who perspire heavily because the breast tissue is moved toward the underarm
Short-waisted women because their breast tissue can be pushed too high up around the neck
Minimizer bras are designed to reduce the projection of the breasts. Large breasted women like a minimizer because they feel it makes them look smaller in the chest and allows them to wear button front blouses without getting that pulled-apart look. However, the minimizer bra style mostly goes up to G cup sizing.
A minimizer does not reduce the size of your breasts. Rather, it minimizes your breasts' projection. Instead of pointed breasts, a minimizer bra changes the breast shape to a more firmly held mound. The cup shape is designed with a wider diameter and a shorter projection. Your malleable breast tissue is flattened and moved closer to your underarms, toward your center cleavage, up your chest and down toward your waist. Some minimizers push your breast tissue more in one of these directions than the others.
In general, a minimizer bra will reduce your breast circumference as follows:
B cup: 1/2"
C cup: 3/4"
D cup: 1"
DD cup and larger: 1 ¼"+
This means the bust circumference (not breast projection) measurement is reduced by these amounts. When buying a minimizer, you should buy one in your normal bra size. Don't purchase a size down thinking you will get a more minimizing effect. All you will get is an ill-fitting bra.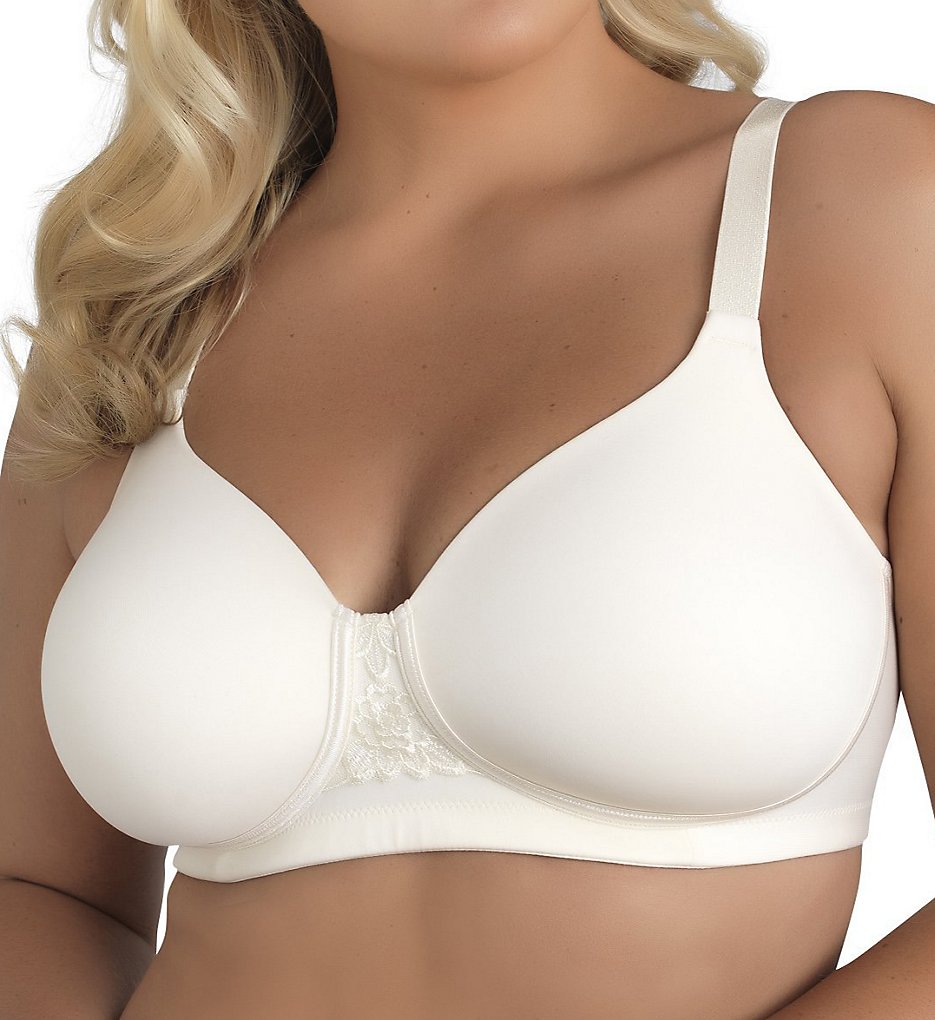 This bra style has padding added to the inside of the cups to give definition, add size and eliminate nipple definition. The padding can be light, medium or heavy. Its location can be built up along the bottom of the cup, along the sides of the cup, or evenly around the insides of a cup.
Good for:
Small cup sizes desirous of a larger profile
Uneven breasts, especially if there are removable pads
Not so good for:
Keeping breasts at their natural volume
Women who perspire heavily because the padding doesn't usually breathe unless it's made of spacer foam or specifically says "breathable" in the description
Any bra with padding in the cups is called a padded bra. Padding added to a bra gives definition, can add size, and eliminates any nipple definition. A padded bra can have light, medium or heavy padding, but can also have built-up padded areas at the bottom and/or along the sides of a cup. These pads are referred to as bump pads. Padded bras with removable pads called "cookies" can be a great solution for a woman who has one breast that's larger than the other. The padding can be fiberfill or a molded foam.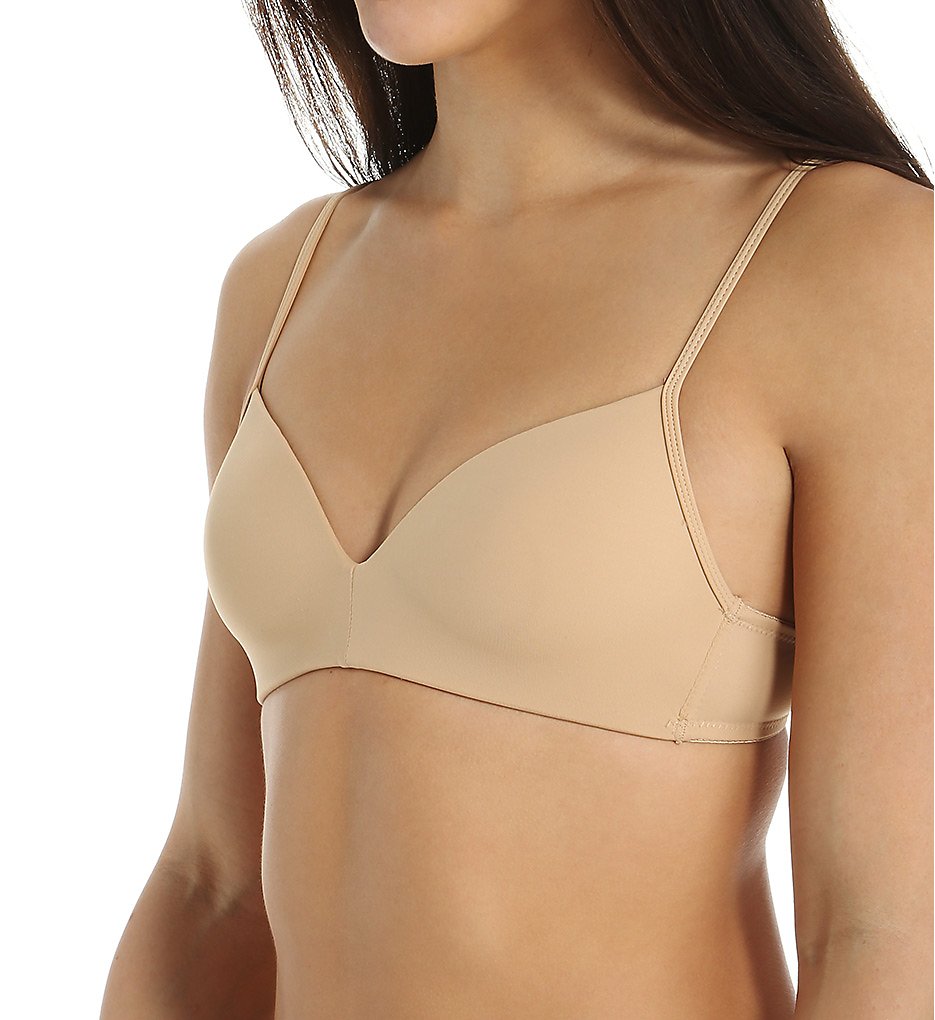 These bras are specifically designed for a woman with a petite frame. The cups are closer together and pared down, the straps are shorter, and the underwires are not as long.
Good for:
Short, small framed women
Pre-teens who are at least a B cup
Not so good for:
Regular-sized women
Women with wide-set breasts (could find the shorter underwires and closer cups uncomfortable under the arms)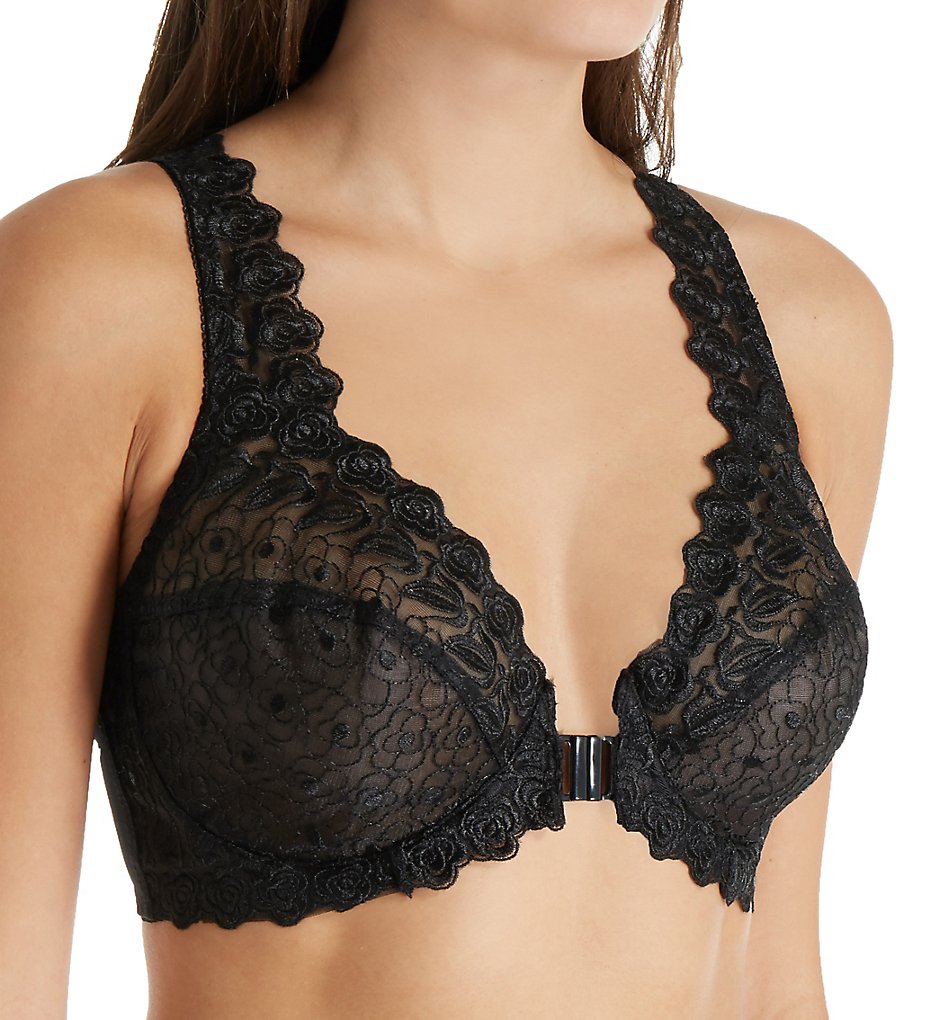 This bra style has a low center panel to allow for plunging necklines.
Good for:
Women wanting the appearance of more cleavage
Women looking for a bra that doesn't show under plunging or button-down necklines
Women wanting cleavage without padding
Not so good for:
Cup sizes smaller than a C cup
Woman needing padding to create cleavage
Keeping breasts from falling out of the cups when leaning forward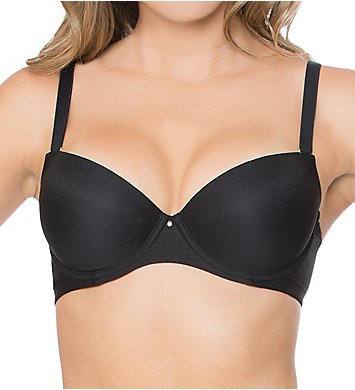 The cups of this bra style have various pads to push your breasts up and inward to optimize cleavage and breast size. Straps are usually wide-set.
Good for:
Shallow (but supporting) breasts and semi-supporting breasts.
Creating a more youthful and/or sexy appearance under strapless dresses or low-cut tops
Smaller breast sizes wanting to look larger and fuller
Not so good for:
A push-up bra is great to give the illusion of a larger breast size. The padding, if removable, is known as a "cookie." Push-up bras are padded bras with additional padding at the bottom portion of the cup to lift the breasts, creating the illusion of a larger breast. Most push-up bras come in C cups or smaller and have wide-set straps. However, HerRoom has some push-up bras that go up to DD cups.
New push-up designs also have padding along the bottoms and the outside edges of the cups. This style of push-up bra not only lifts the breasts, but also pushes them together to help optimize the possibility for a cleavage line. However, wide-set breasts and B cup size breasts and smaller will probably never achieve a touching cleavage line – there just isn't enough breast tissue to push around to achieve this.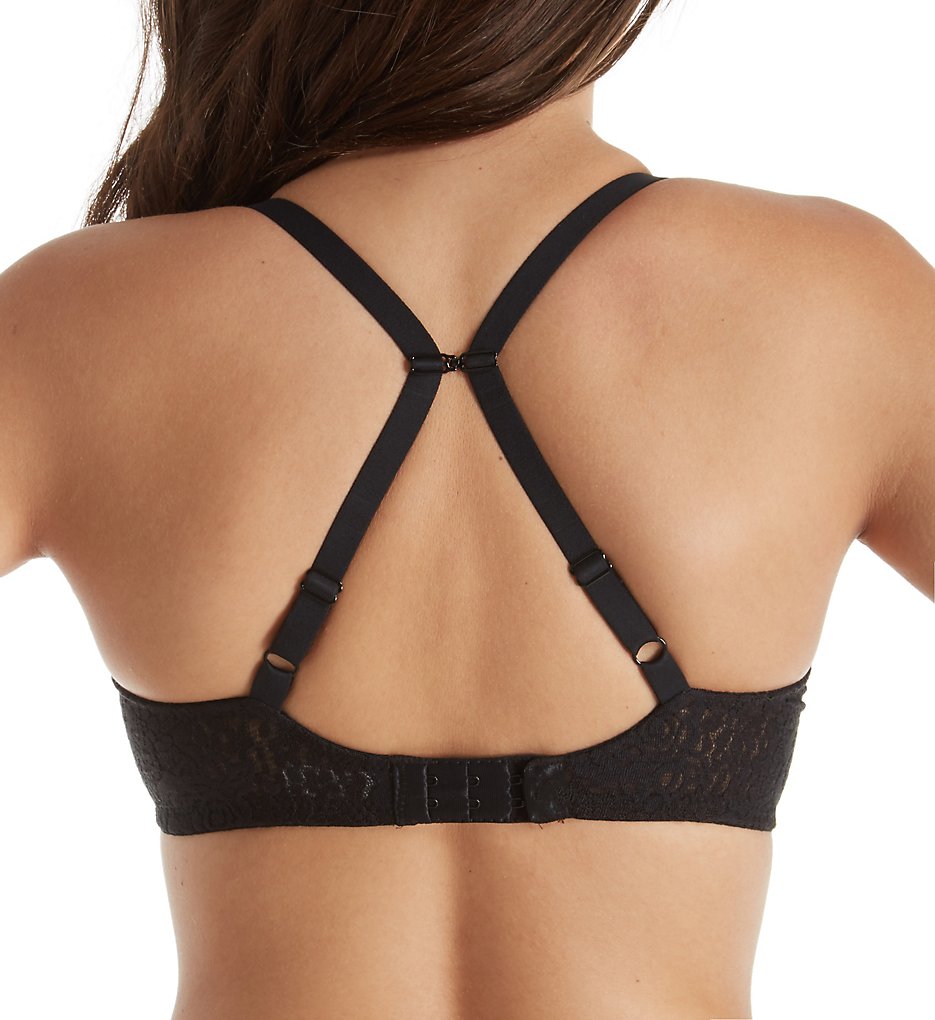 Also called "T-back" and "sports back," this style's back design allows for maximum movement of the back and arms without any strap slippage.
Good for:
Sloping and/or narrow shoulders
Creating cleavage if it has an underwire
Easing back pain for those who find traditional straps painful
Hiding straps in sleeveless and cut-away tops
Not so good for:
Women with sensitive neck tendons
Certain tops because the back design can be visible
A racerback bra is designed with a back that allows maximum movement of the back and arms. An added advantage is that such a design hides straps under sleeveless and tank style tops. A racerback bra can have a high curve near the neckline with a T-strap down the center back, bra straps attached close together on a back with a center back panel, or have cut-outs around the shoulder blades.
Because of the back design, a racerback bra will most commonly have a front closure. Therefore, it has all the front closure challenges mentioned above. The strap placement may also be too close to your neck, pushing down on your cervical nerve (the nerve that runs from your neck to your shoulders). Because of this, headaches, neck pain, numbness and shoulder pain are frequent complaints by women who have tried racerback bras.
SEAMLESS (MOLDED) CUP BRAS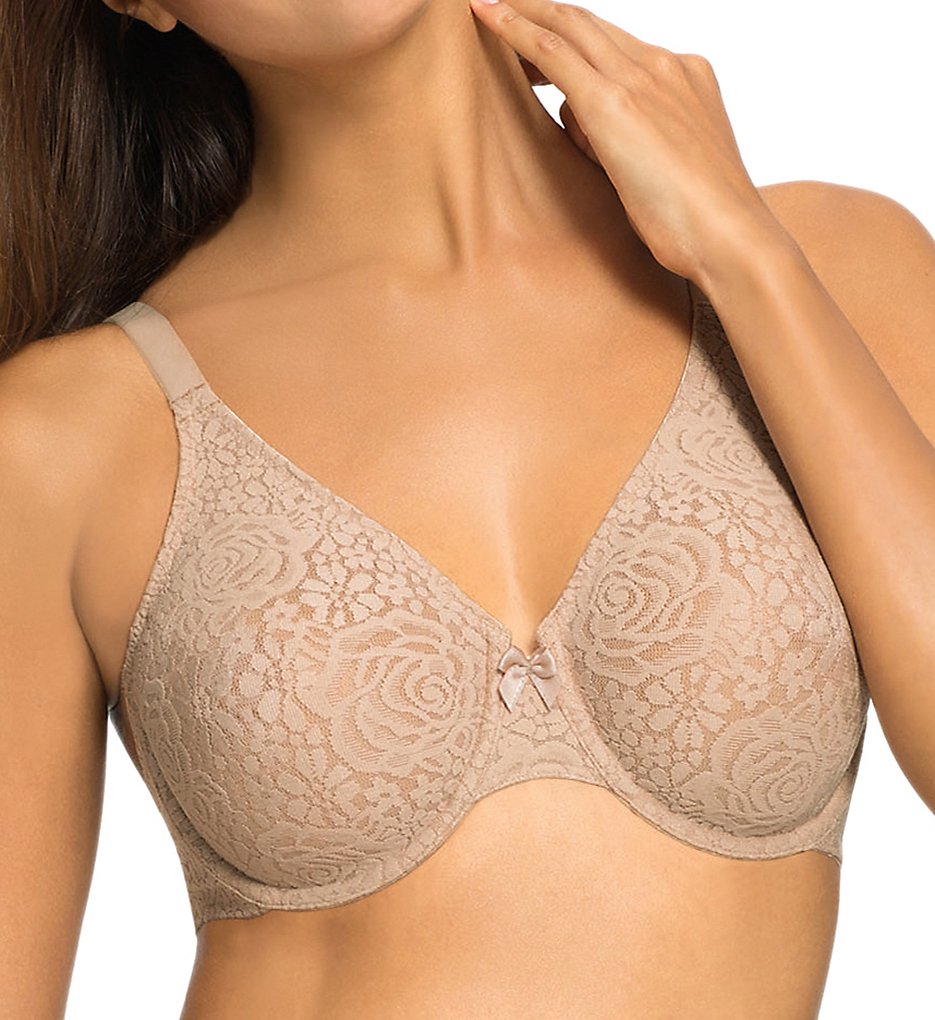 This bra style's cups are made of a single piece of fabric without seams that have been molded and shaped over a pre-determined breast form.
Good for:
Not adding any additional fullness to breasts
Breasts that are self-supporting or semi-supporting and therefore do not need a lot of support
A smooth and natural look under form-fitting tops
Not so good for:
Seamless bras are one of the most popular bra styles sold in the U.S. They give a natural, round look to your breasts without any seams showing. If you like wearing clingy knits or form-fitting clothing, a seamless bra will be almost invisible underneath.
When you get into cup sizing larger than a D, seamless bra designs begin to be challenging. The shape of their cups are determined in the molding process, but when breast weight starts entering into the equation, the breast shape usually becomes compromised and sagging begins to occur. The seamless styles that tend to hold up the best in larger cup sizes are those with a second layer of fabric.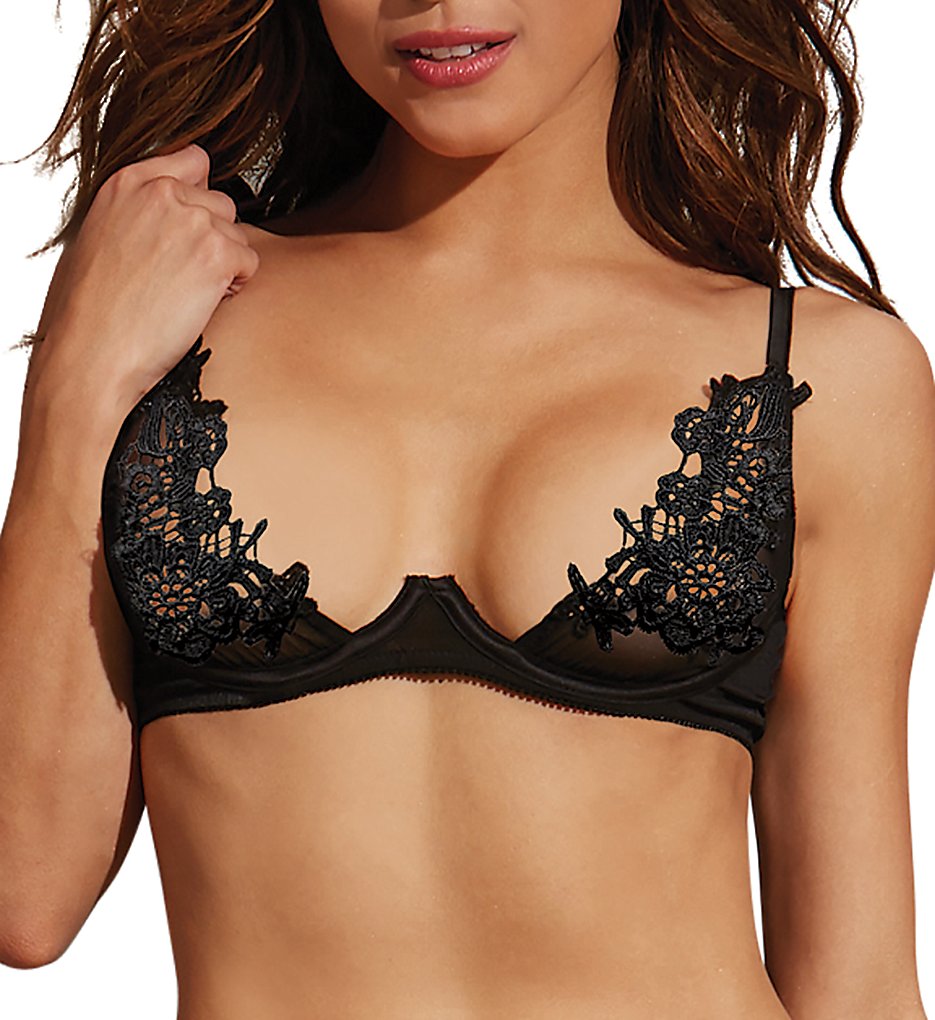 This bra style has an underwire and a very small lower cup that does not cover the nipple.
Good for:
Firm and self-supported breasts
Breast sizes smaller than a D cup
Looking braless while still having some support
Not so good for:
Large breasts needing support
This bra style can also be called a "chopper bra." Apart from being extremely appealing to men, smaller breasted women can wear shelf bras in place of a traditional bra if they want a "natural" look, but without the sagging. If you want to go braless, but secretly wish you had some support, a shelf bra is the answer.
A shelf bra is also the name given to an additional piece of fabric with elastic sewn along the lower edge that is then sewn inside a top for additional breast support. This added fabric acts like a sling to give your breasts added support.
SOFT CUP/WIRELESS/WIRE-FREE BRAS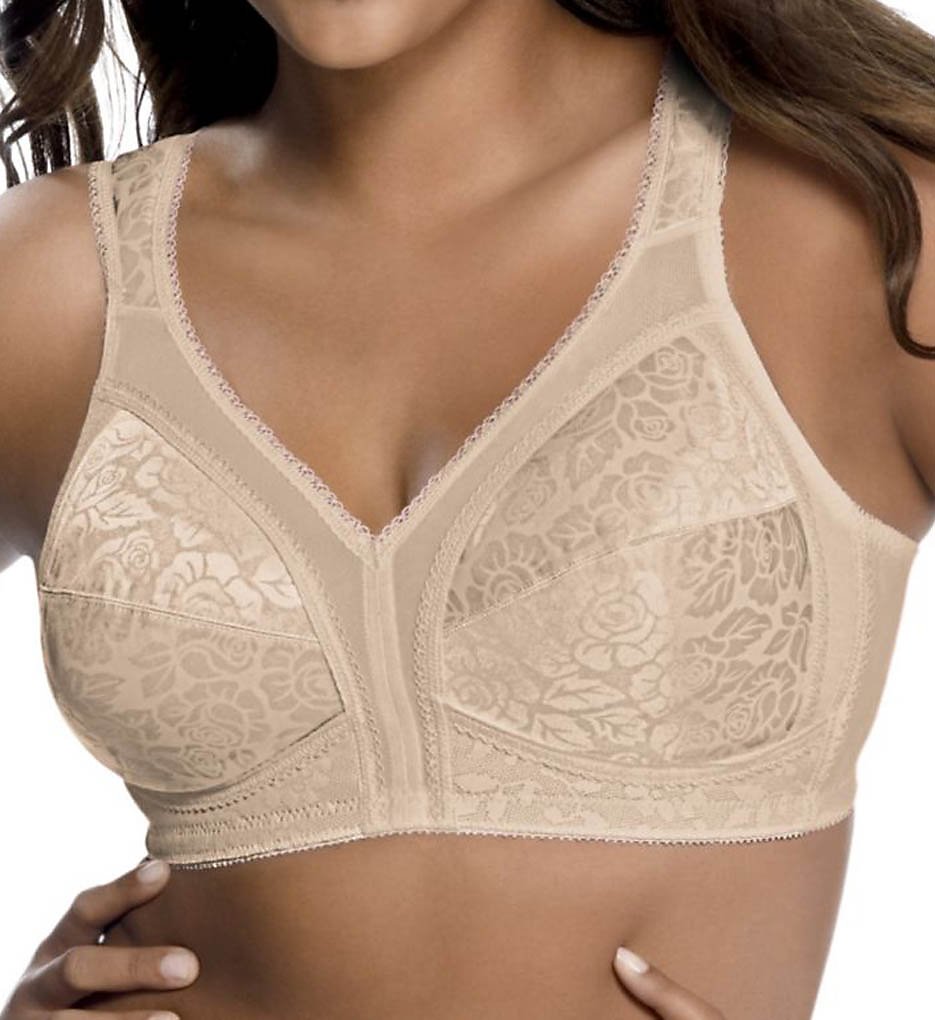 This is a bra style without underwires.
Good for:
Providing full breast coverage
Comfort
Not so good for:
Adding definition to the bustline
Creating push-up or cleavage
Those who prefer the center panel to lay flat against their sternum
Plunge blouse styles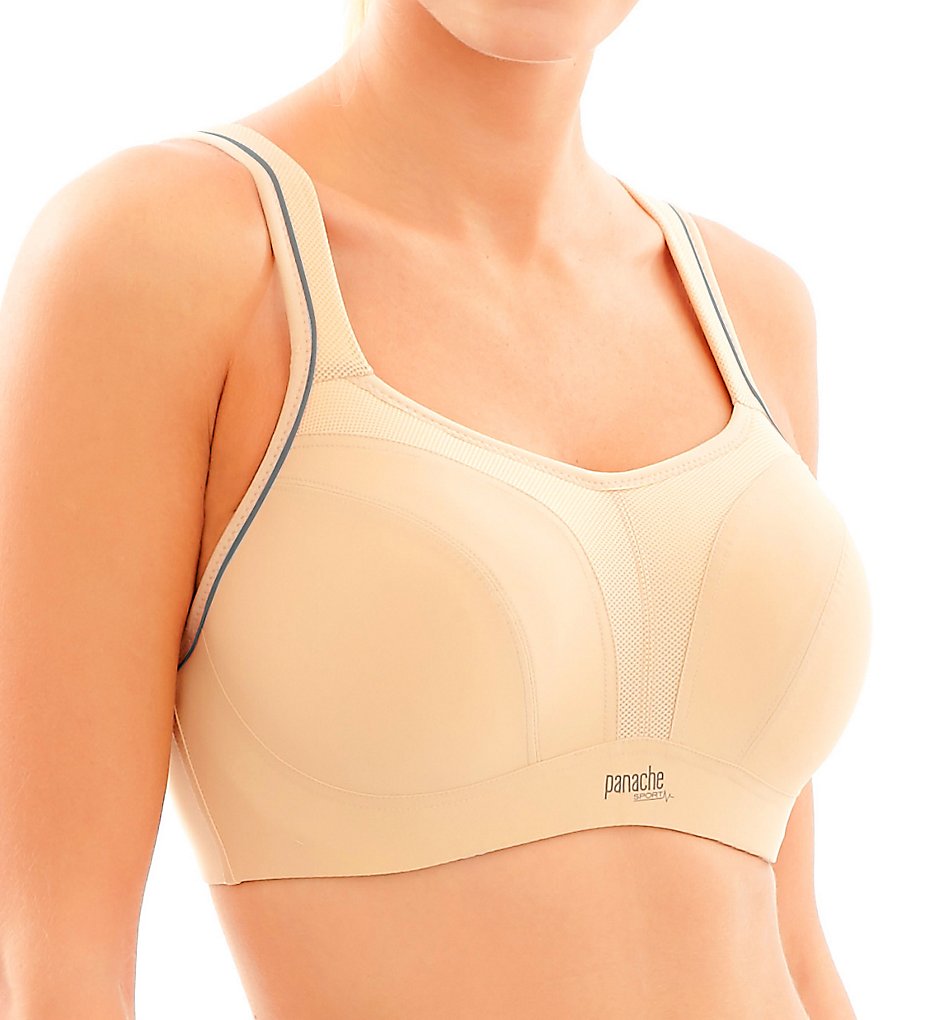 Sports bras are specially designed to give you support while also minimizing breast bounce during different levels of physical activity.
Good for:
Support during any exercise activity
Any woman wanting support during any exercise activity
Coverage and support
Minimizing breast bounce
Not so good for:
Everyday wear
Women wanting to add size or padding
Breasts are supported by the non-elastic Cooper's ligaments. Frequent exercising breaks down the ligaments and causes permanent sagging in your breasts if not contained from movement. Wearing a sports bra will help prevent damage to the breast tissue.
Manufacturers often categorize their sports bra line by their impact level and exercise intensity. If you participate in various sports or exercise activities, you may need several different sports bras. Sports bras are designed using one of three engineering concepts:
Compression works like the old Ace bandage by compressing the breasts against the chest (giving a woman what some call a "uni-boob"). This design works well for A- and B-cup size women, and its tank or T-shape design allows many women to work out sans T-shirt without embarrassment.
Encapsulation separates each breast and tends to look more like a traditional bra with full cup coverage. Wide straps, clasps, and in some cases underwires keep the breasts in place.
Compression/encapsulation uses the two technologies together for optimal breast stability. This combination is becoming more and more popular.
At HerRoom, all our sports bras are identified with impact levels ranging from low to high. Any sports bra that claims to be high impact and comes in cup sizes D and larger also has our exclusive "Bounce Test" video on its product page. This video shows a model running in slow motion so that you can see how much breast movement can be expected in each high impact sports bra style.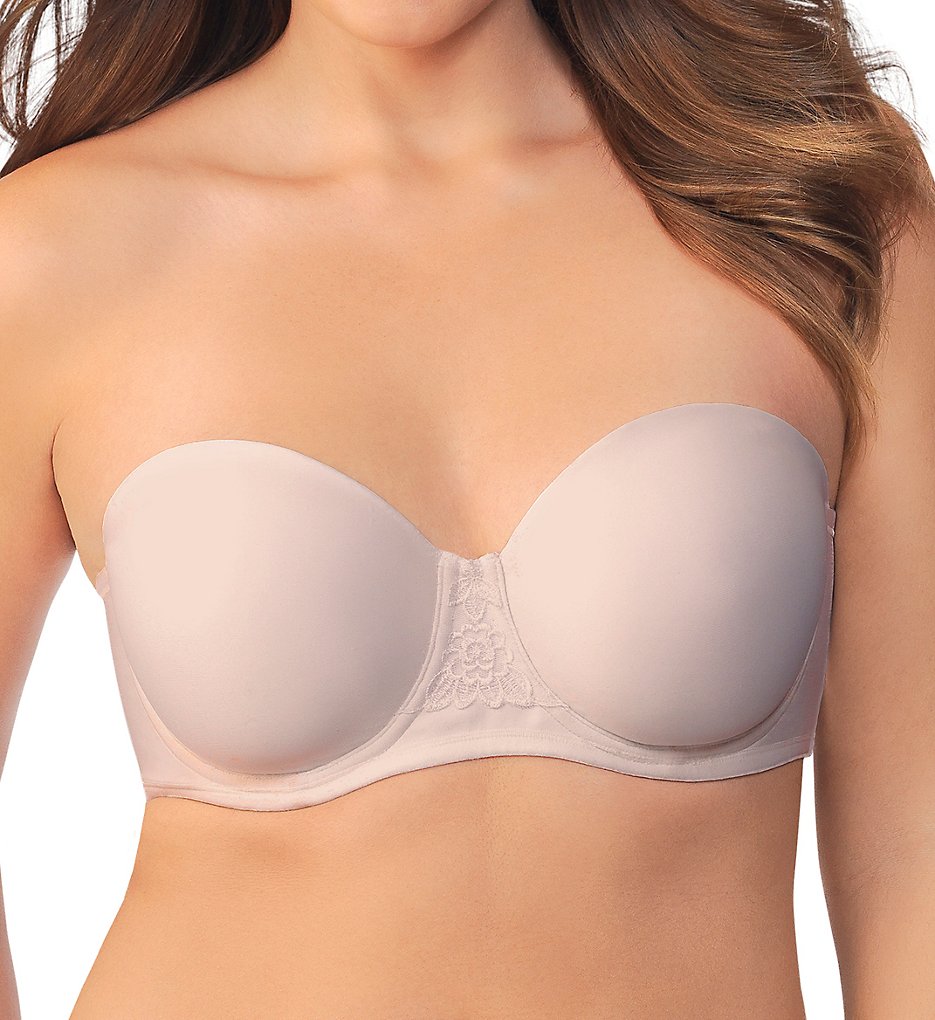 These bras are worn without straps. Many convertible bras can also be strapless bras.
Good for:
Strapless tops and dresses
Firm and self-supported breasts
Breast sizes smaller than a G cup
Necklines that don't work with other bra styles
Not so good for:
Breasts larger than a G cup needing significant support, but longline and bustier bras are a better choice
Raising your arms up and down frequently
Of all bra styles, the strapless bra is the most technically challenging to design. Without straps, this bra style must rely completely on the strength of the fabric, the design of the band, and the shape of the underwires to stay in place and provide support. A strapless bra without underwires is a bandeau and has much less support.
The most successful strapless bras have:
A wide band
Boning under the arms and at the center front
Deep underwires
Gripper-like silicone strips along the inside to reduce slippage
Special elastic with exposed small elastic loops to help grip
Some strapless bras also put boning in the cups. Such boning gives larger breasts additional support.
Strapless underwires are different from other underwires. Not only are their wires taller, but they also curve inward to encompass the breast more than a normal underwire. When the underwires splay, they encircle the breast giving better support as well as reduced slippage. Even with all this technology and sophisticated designing, a strapless bra can be a little uncomfortable and need to be pulled up throughout the evening if the wearer is active and large breasted. A
strapless longline bra
should thus be considered.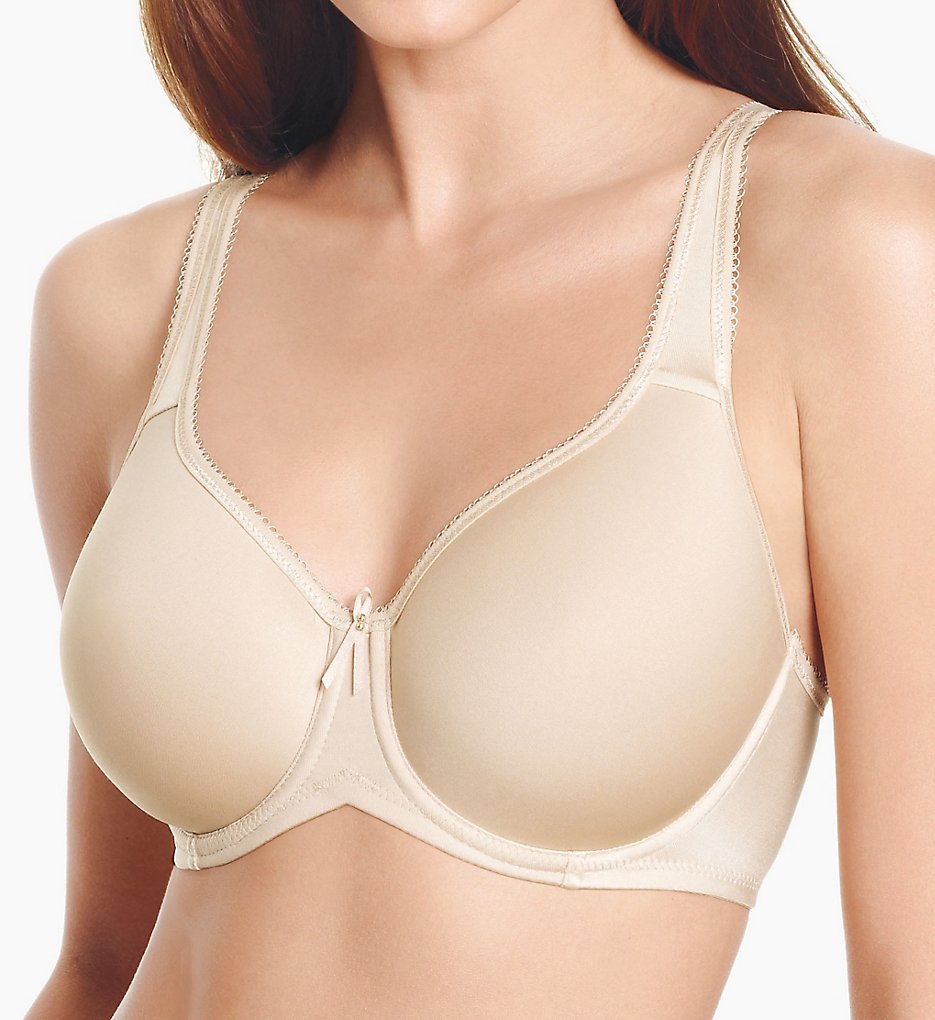 T-shirt bras, also called contour bras, have a molded seamless cup with a layer of foam for shape and modesty.
Good for:
Not so good for:
Large- and full-breasted women could have support issues
Heavy breasts can negatively impact the shape of the cups
Shallow, thin and conical breasts will need a more rigid foam cup that holds its shape
Uneven breasts might need an additional pad inserted under the smaller breast to insure an even look
The T-shirt bra, also known as a contour cup bra, is a combination of a seamless bra and a lightly padded bra. There is a thin layer of foam or padding in the cups to give a nice shape and modesty so your nipple does not show. People started calling them T-shirt bras because they are the perfect invisible solution to wear under T-shirts and other clingy or form-fitting clothes.
The T-shirt bra is the best-selling bra style in America. However, it does have limitations in larger cup sizes. When breasts get too large and/or too heavy, this breaks down the pre-formed breast shape in the bra's cups and you can end up with a less flattering bustline.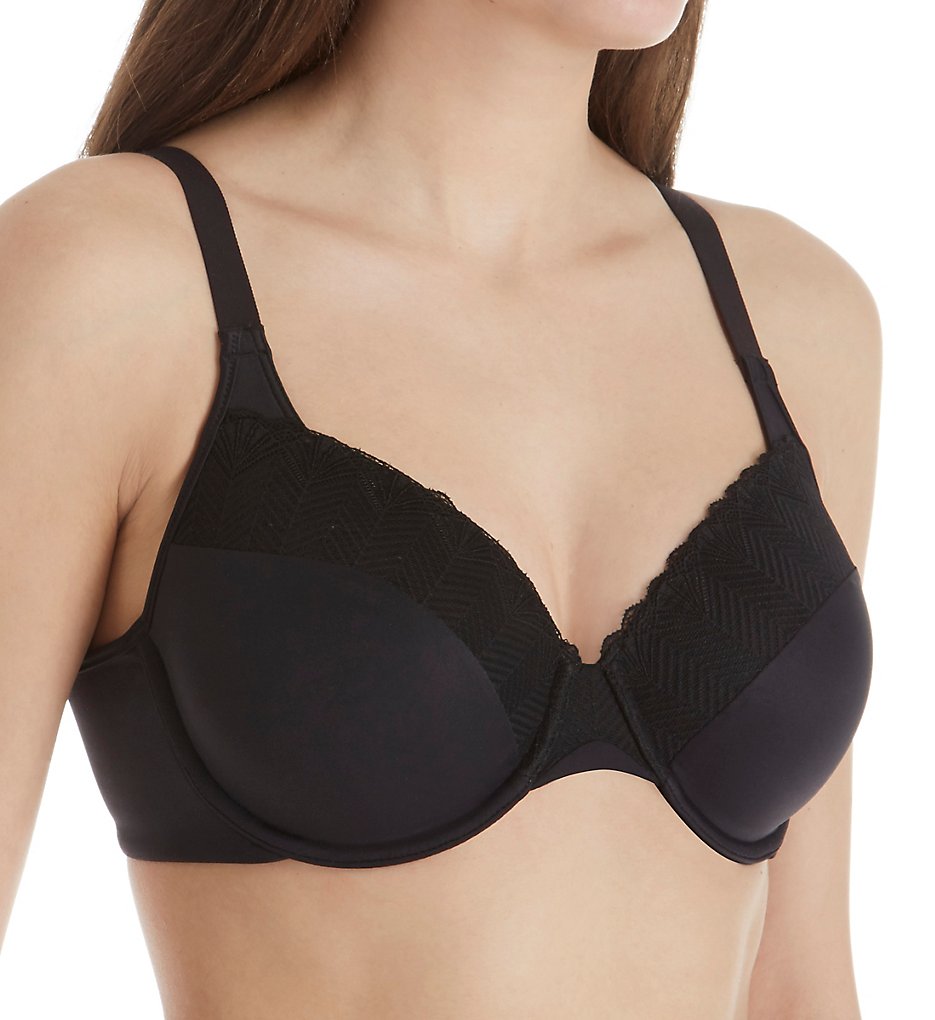 This style has underwires for breast support and definition.
Good for:
Great definition to the bustline
Not so good for:
Until the end of WWII, bras were soft cup (or wire-free). The invention of the underwire revolutionized the industry by allowing a bra to have support but with less breast coverage.
Demi bras
,
push-up bras
,
strapless bras
and
low plunge bras
are all possible because of underwires.
Underwire bras, however, are not for every woman. Underwires were designed with the presumption that women are columnar in shape – without curves or a tummy. Underwires may splay, but they do not fold or curl to accommodate a woman's figure. Hence, women with an extended diaphragm or those that are petite and pear shaped can find wearing underwires uncomfortable because their bodies push the underwires away from their body and consequently send the underwire points poking into their body... ouch! One solution is to look for an underwire bra with an arch design in the center panel. This design will give a high tummy more room and allow the bra to lay against your sternum.
Underwires can be problematic on women with wider than normal breasts. Breast implants also tend to be wider than a natural breast. Soft cup, or wireless bras are a great solution for women who don't enjoy wearing underwire bras. Soft cup bras are just plain comfortable. Lingerie manufacturers understand this and now make many great looking soft cup bras. We encourage you to look at the wide selection now available. And if you have a large cup size, look for soft cup bras with support panels designed into the cups.